If you're a newly-accepted Suffolk University graduate student (well hey, congratulations!), you've probably heard about our Admitted Student Reception happening on Wednesday, May 7.
You have heard about it, right? Maybe you saw the invitation in your decision packet or have gotten one of the emails/videos/tweets that we've sent about it? You've seen those too, right? Hopefully? Yes? Cool—because we can't wait to see you and celebrate your accomplishments.
After all, getting into grad school is a big deal. How big is it? A pretty big…well, you get it.
So just in case a GIF of Joe Biden didn't seal the deal for you, here are a list of 16 reasons why you should come celebrate your accomplishments and attend Suffolk's Admitted Student Reception on May 7.
1) It's an opportunity to meet future classmates before courses start.
2) This, of course, means ample time for you to network, exchange emails, become Facebook/Twitter/Instagram friends, LinkedIn connections, and maybe even hang out for a cup of coffee prior to meeting for the first time when paired together for a group project.
3) Speaking of group projects, your professors and program advisors will be in attendance at the Admitted Student Reception, too!
4) Have a question about a class, a requirement, or want to take a selfie with them and introduce yourself in-person? This is the ideal time.
5) Speaking of selfies, if you get enough of your fellow classmates, professors, and—hey, even Grad Admission staff—together at the same time, you should probably do this and then tag us (@SuffolkGrad) on Twitter.
6) The President of Suffolk University, James McCarthy, will give the opening address. You can meet the President of Suffolk. The President!
7) Some of our alumni will be present and you'll have the opportunity to talk to them about what they're doing now and how a graduate degree from Suffolk helped them get there.
8) You can give the people who admitted you a high-five! (Yes, the Grad Admission staff will be there.)
9) You'll have the chance to ask the Grad Admission staff, professors, program advisors, or alumni anything.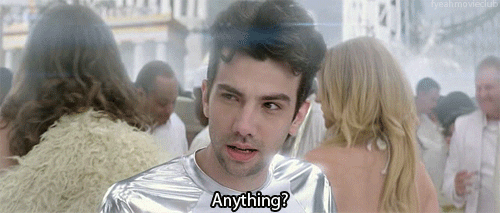 Anything. Seriously.
10) The Admitted Student Reception is on a Wednesday night which is close enough to Thursday, which is close to the weekend and definitely not near a Monday.
11) There will be food. It will be delicious.
12) Ever seen a "Build Your Own Mashed Potato Martini" station? Because you will on May 7.
13) This is as perfect of an excuse as anything to enjoy a night out in Boston, what we think is the greatest city in the world. Unsure of that? Try us.
14) The entire event is free and will cost you nothing. Nada. Zip. Zilch. Zero.
15) We will tweet about how awesome you are the entire time while using the hashtag #SuffolkBound so that way, you're able to follow along.
16) Because we can't wait to put a face to an application and welcome you to Suffolk University.
See you there!